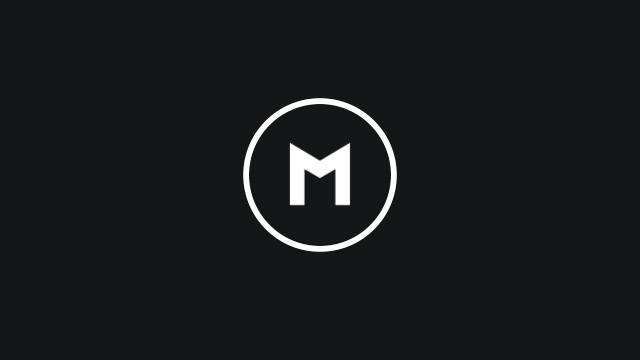 Together with some colleagues at
Mutabor
we developed a case for a next level streaming app. Our aim was to provide a streaming platform with a larger community character, that gives you the opportunity to watch movies together with friends and create your own (TV)channel.
Please have a look at the film, that shows you the functionality of the app in use at a TV:
My Channel
When you enter the platform, you directly access the personal section of your own channel – with a self-created programme.

New this week
In the new-this-week-section you can see all the news, from new movies available to what your friends like.
Your friends watch this week
To get closer to the community character, there is a section dedicated exclusively to the lists of friends, what they watch and like.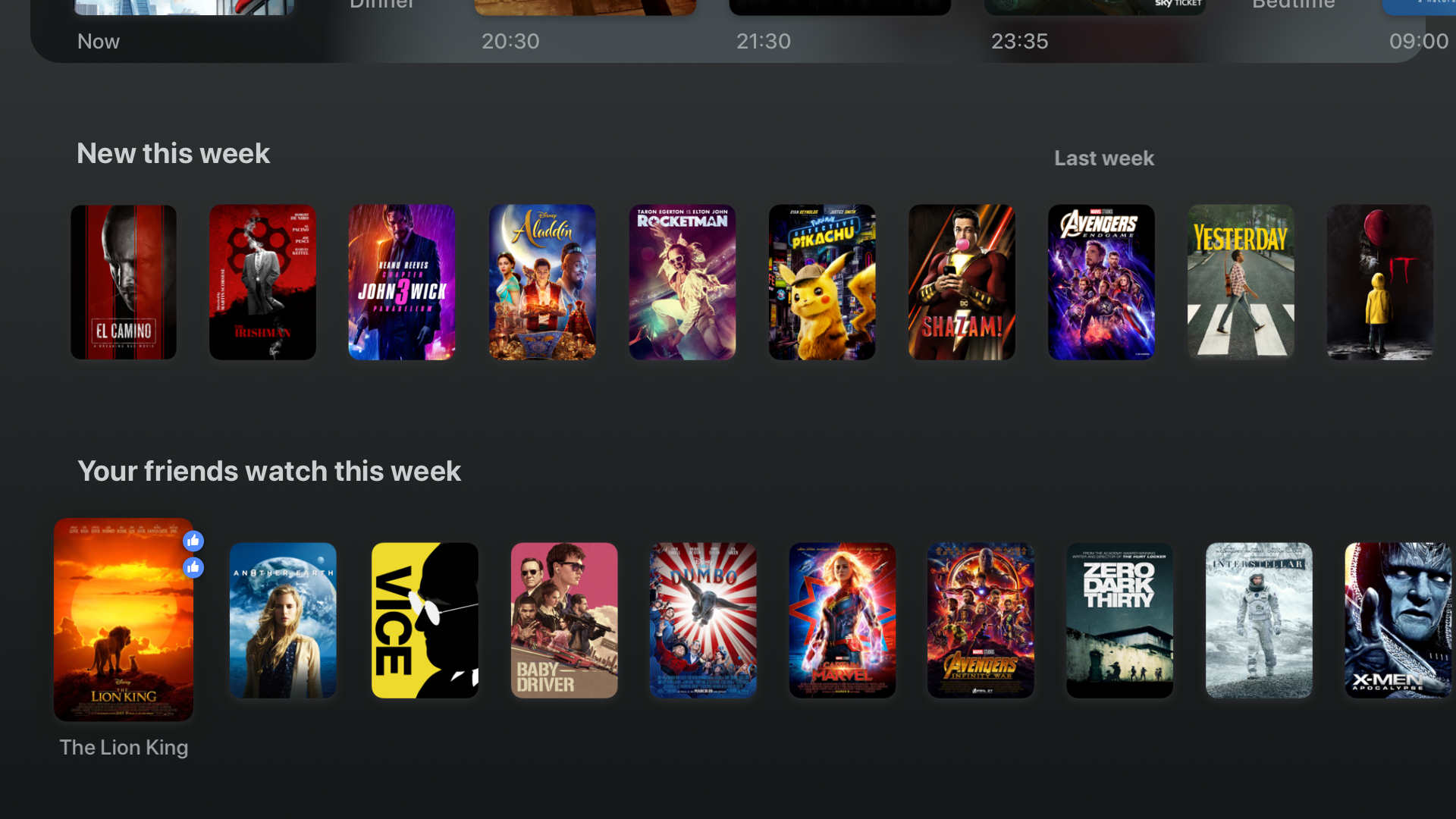 Premiere Event
You can attend movie premieres online together with your friends, sign up for it and chat with your friends about the premier directly within the teaser section.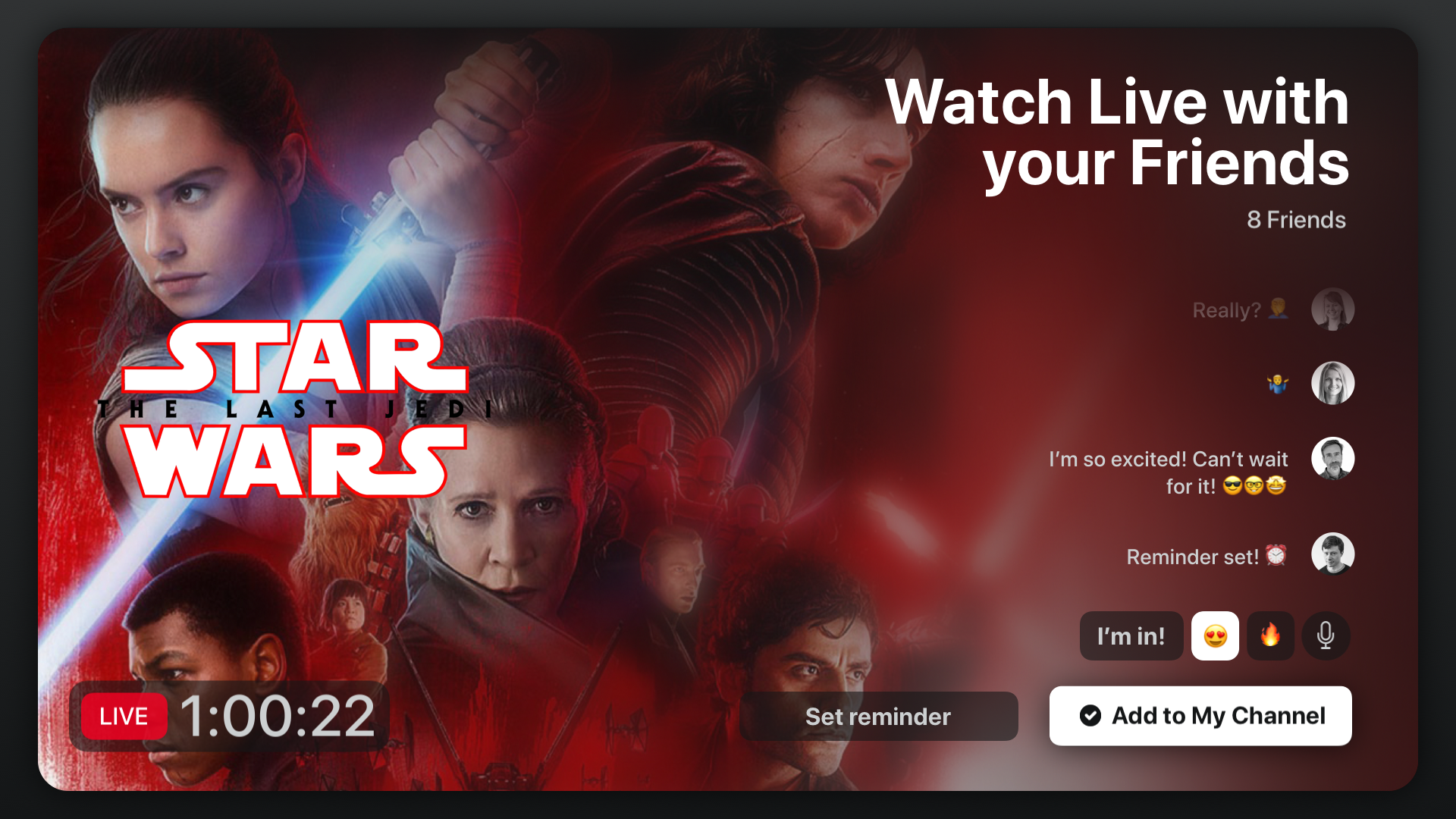 Trailer
Watch trailers for upcoming or popular movies.
Your friends lists
Have insight into the public movie lists of your friends or have shared lists together.
Collections
Collections on various themes are available, which can also be curated by artists.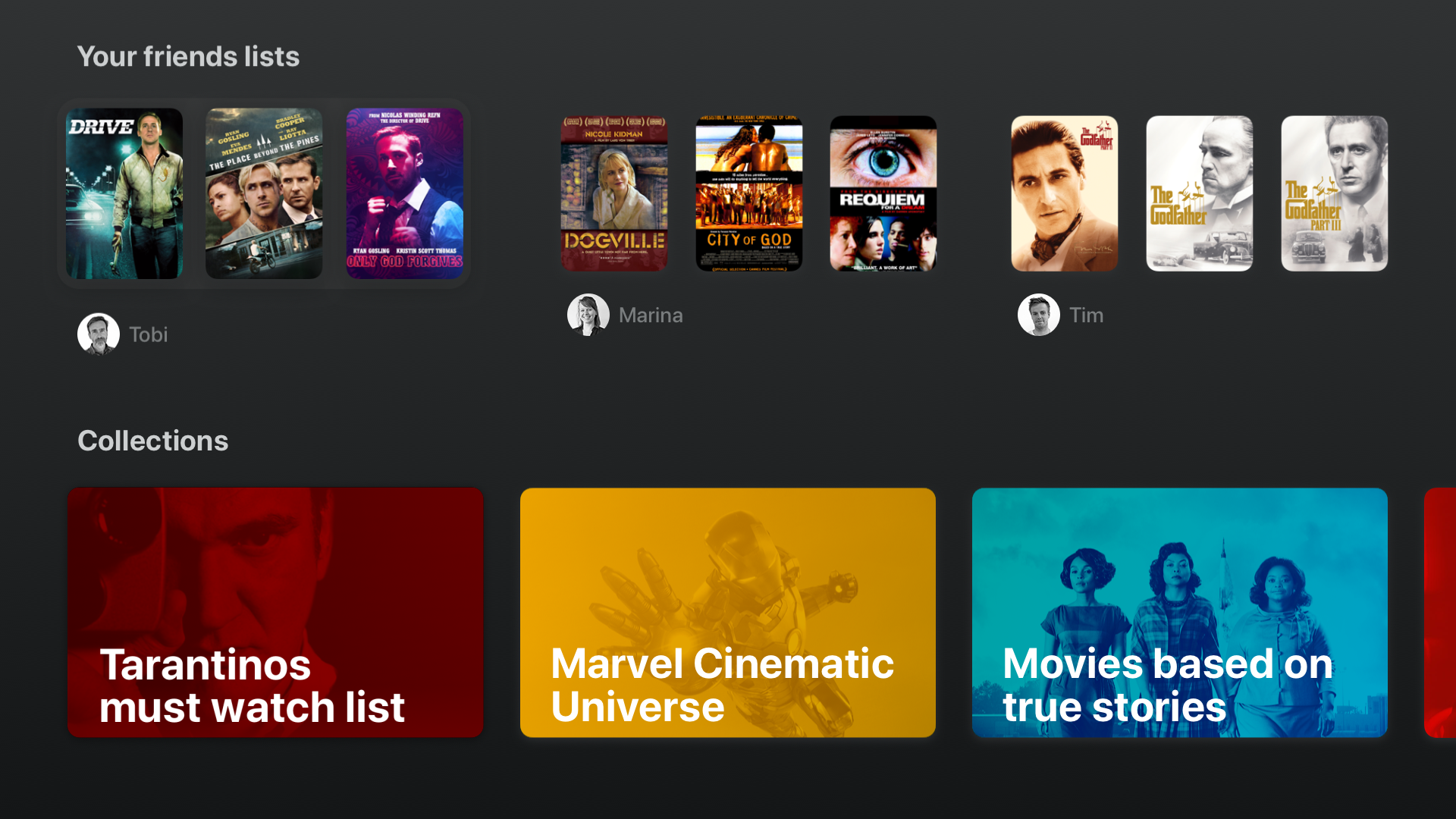 Chat
Finally, you also have the possibility of watching films together with your friends and to chat at the same time. Especially in times of Covid 19, this seems to be a feature that is still missing.
Categories:
Concept, UI, UX, Interaction, Animation, Next Level