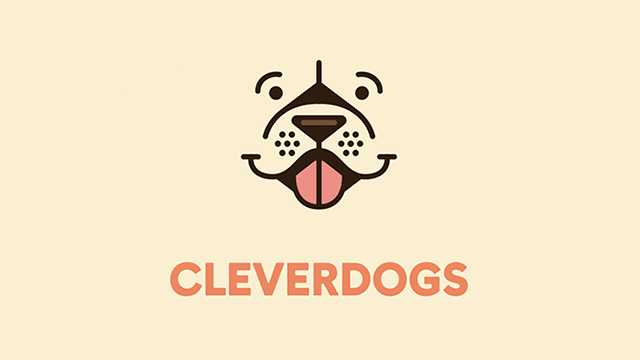 The dog is man's best friend. 12 million of our four-legged friends live in German domestic environments. And of course we want them to be happy. Walking, petting and playing with toys are important. But dogs are only happy when they are challenged mentally, when they are allowed to solve tasks and when they are given the opportunity to learn something. Therefore you need ideas and the right instructions. And this is where Cleverdogs steps in. 
The app is an easy way for dog owners to keep their dog entertained. From brain jogging to photo poses to tricks for helpers: Depending on mood and the level of experience, you can choose from a number of different topics. 
Just 5 minutes a day are enough for a lot of positive moments, a closer friendship and a smart and relaxed dog.​​​​​​​
To make the app more tangible, I have created the film above. It shows the basic concern in a style corresponding to the app.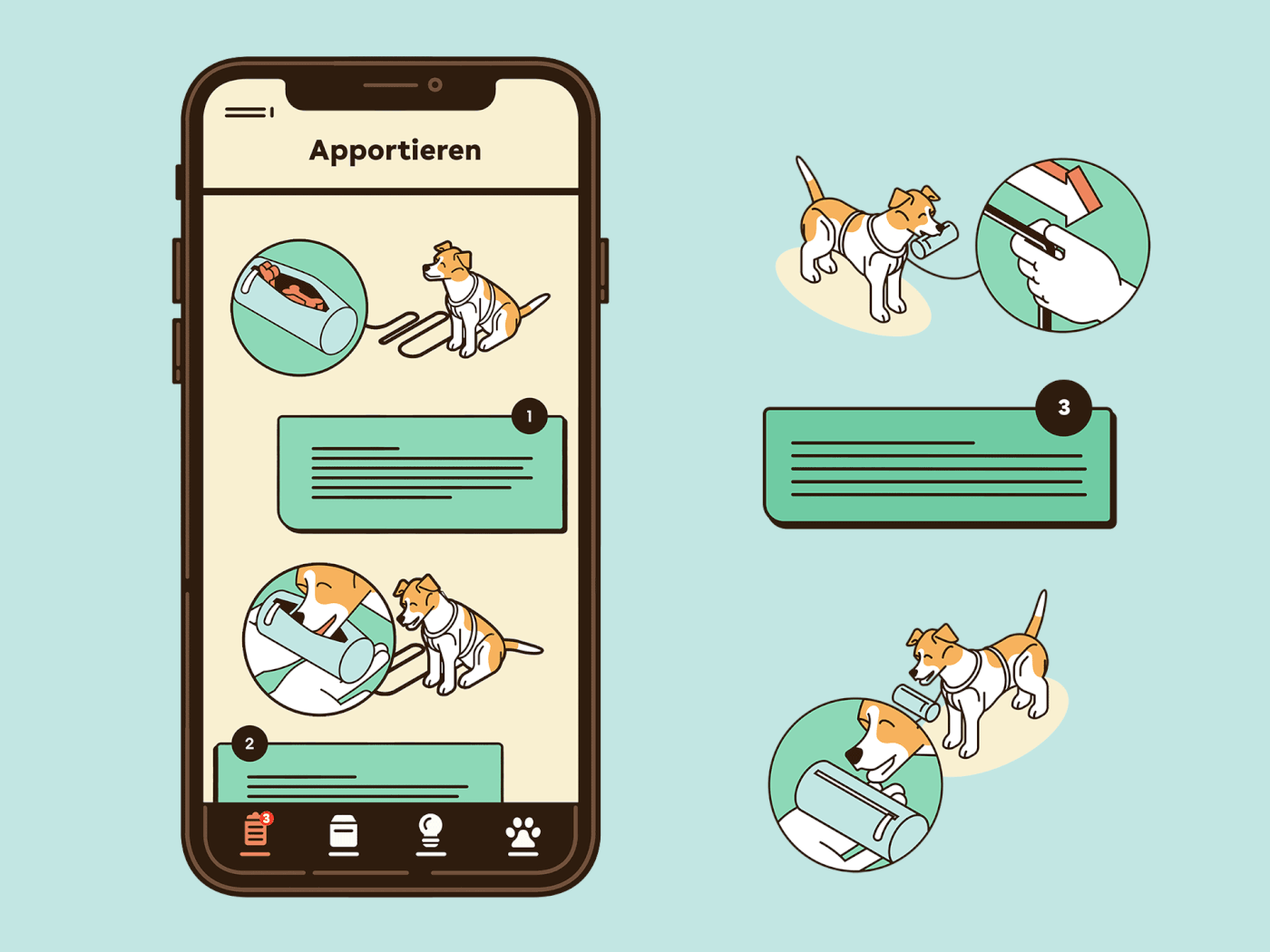 What is special about the app is not only its content (yes, it really works!), but also its style. Compared to other apps, this one relies to a large extent on clean illustrations, which do not only serve as decorative elements, but determine the entire style of the app.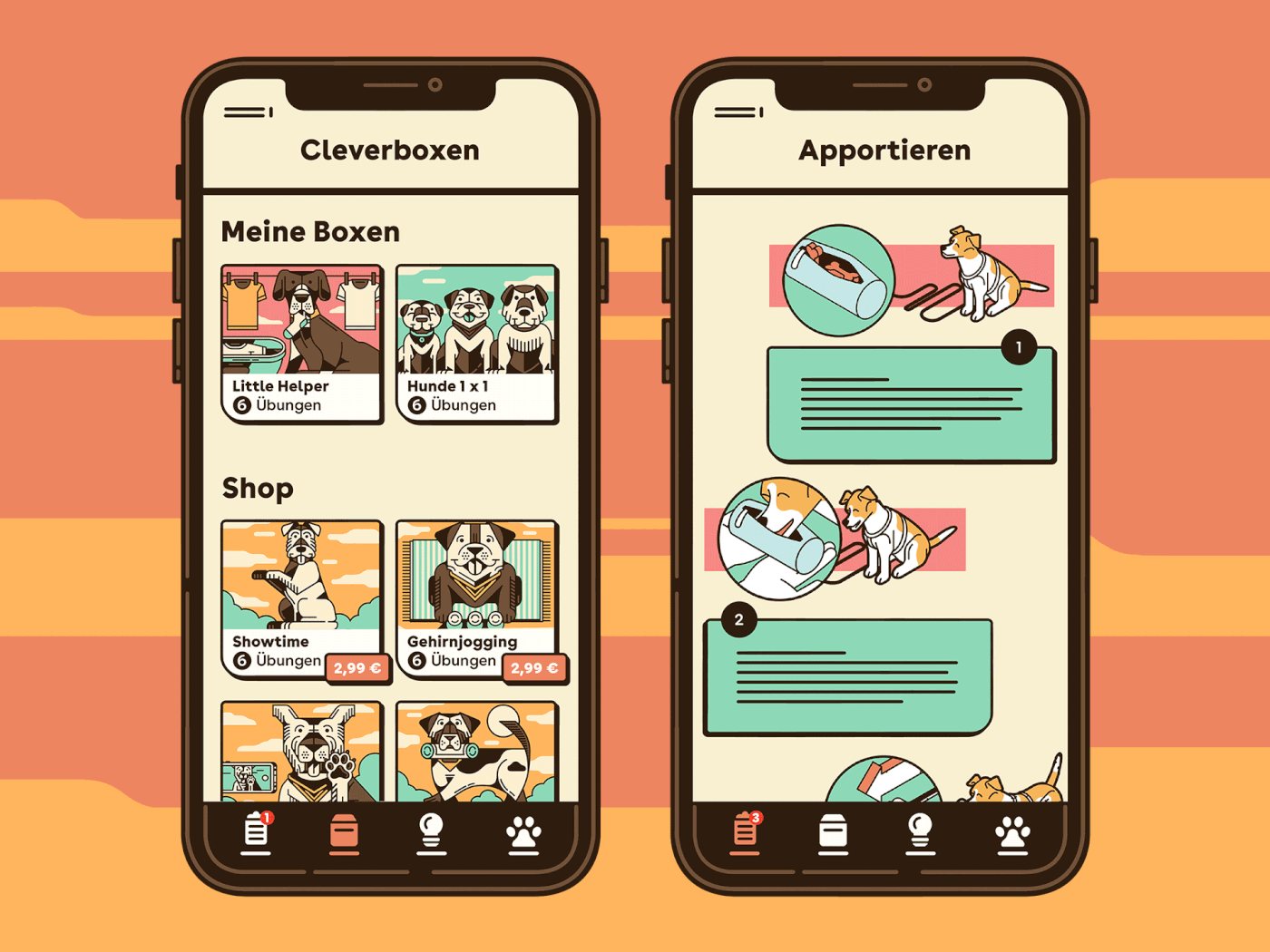 My main task was to create various icons in this illustration style, as well as to boost the marketing of the app with moving images. I also created the splash screen, which serves as logo animation as well.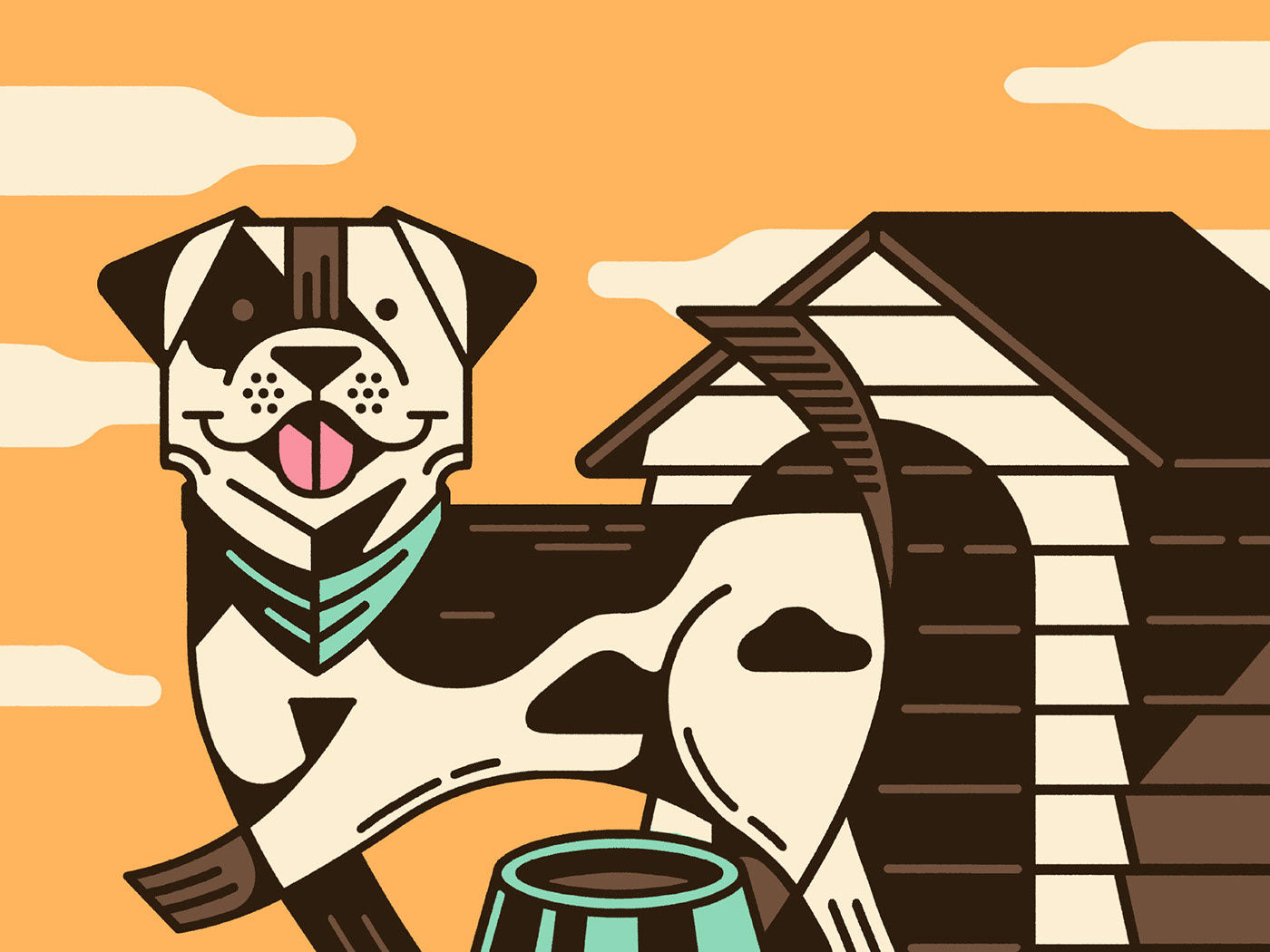 Thus, of course, some animations were created to advertise on the app's Instagram channel.
Categories:
Animation, Illustration, UI, UX