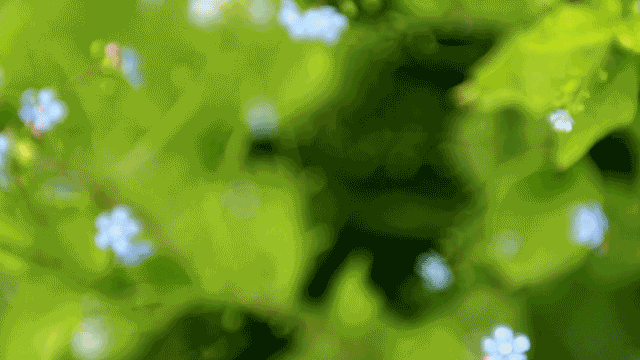 The dream of every creative
Well, yes, I created some music videos. Most of them were created almost entirely by myself. That means I did the directing, as well as concept, camera work, editing and post-production.
Netsky — No Beginning
This one marks the highlight of my music video career so far. Back then,
Netsky
was (and still is, of course!) one of the most up-and-coming artists in the drum and bass genre. The video also represents my bachelor thesis. My concern was to create a music visualisation based on purely cinematic means, relying exclusively on camera movement and editing. I wanted to avoid special effects as much as possible.
So I grabbed my camera and went out into nature for a few weeks, day by day, roaming through forests and rivers and always on the lookout for beautiful details. And invented a way of filming that gives the impression of watching a 3D animation. Every day I invested much time in adjusting the camera settings as perfectly as possible to the respective weather conditions in order to have to do as minimal colour corrections as necessary. Thus, the result as seen in the video is almost the same as the raw footage. Finally, I was incredibly happy that my footage was received so well by the London Drum and Bass label
Hospital Records
that they gave me the opportunity to create a video for the release of the new Netsky album "
Netsky 2
". Being a pretty big fan of the artist, there's no question how insanely glad I was about it.
Continuing with Hospital Records
Since my video was quite well received, I had the opportunity to produce more videos for the label and artists I actually like a lot. And yes, they went into a very experimental direction. :)
German Hip Hop
With a small group of highly passionate people, who were all into film and music, we produced this video for Lonyen feat. MoTrip & Silla. My main task was editing and post production.
Fashion Videos
So, these videos are not official music videos in that sense, but they live through the combination of moving image and music and are still some creations that I like to watch and show.
Categories:
Direction, Camera, Editing, Post Production, Concept, Art