Halblang
Interactive Movie
42 possibilities
Halblang is an interactive movie on the subject of addiction prevention (in German). It's like "Give me a break!" to find a happy medium. The movie is regarding to the use of drugs and alcohol as well as related to associated social aspects. It doesn't say "Don't do drugs" with a wagging finger, because especially adolescent don't care a lot about instructions like this, it more helps to find ways to reflect own actions and their consequences.
The movie was elaborated in cooperation with the department of youth protection and can be applied for youth employment. We've been working on it for 1,5 years. There are 42 possibilities to find to an end of the movie. 42. Enough said.
Please find the online version of the movie here (Flash required):
Chapter overview & buttons
The chapter overview the user the possibility to make decisions retroactive without having to start from scratch. In doing so, only the paths which have already been taken are visible in order to anticipate nothing. For each selection, we have created an easy-to-understand button with icon and a brief description. 
The chapter overview also displays a simplified representation of the story to the user.

Clip overview
There conceals a complex construct of choice of options behind the easy-to-understand interface and handling of the interactive movie with a huge combination of clips. By the break from two to three selection possibilities we had a big challenge relating to our ability of logical thinking. Overall, the film consists of 25 small individual films, which in combination lead to seven different endings. There are 42 different ways to get to an end of the movie.
First-person perspective
In case Flash doesn't work anymore, here are some screenshots from the movie. It was all filmed with first-person perspective using a (back then first generation) GoPro to give the user a much better feeling to be part of the film and to have the ability to influence what is happening.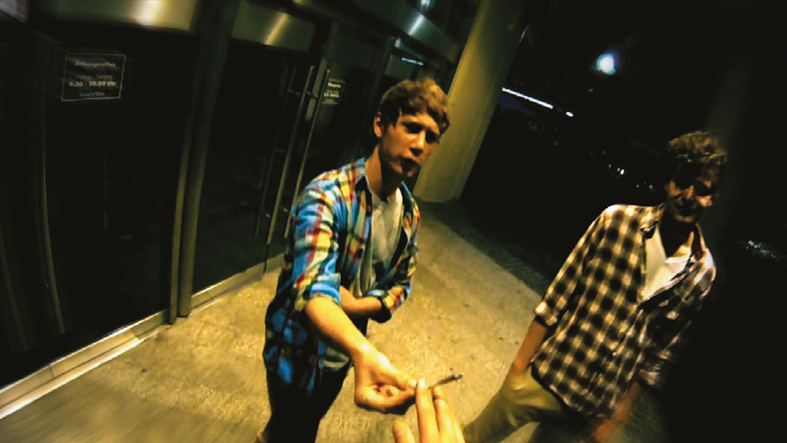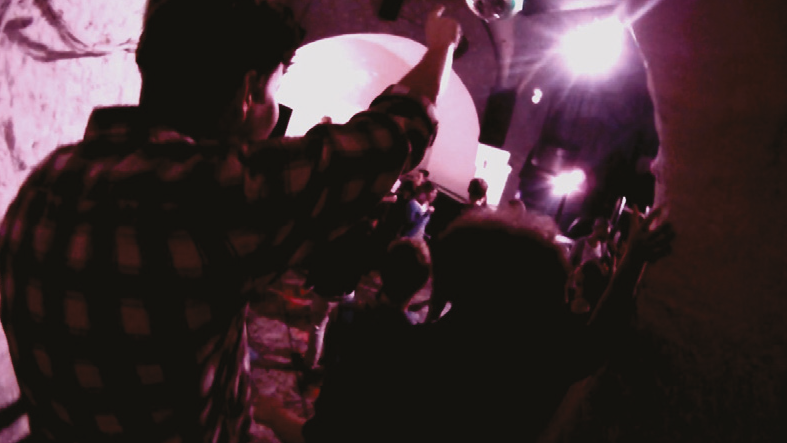 Categories:
Film, Direction, Concept, Storytelling, UI, UX, Animation, social responsibility